MISSION ABOVE ALL ELSE
In collaboration with Proclamation and BLDG Refuge; The LIVE
STRONG
Foundation tells a story of it's life-changing cancer support services and community programs. The experience both online and in print authentically capture the Foundation's mission.
Mike Amann, the lead designer on the book embodied the spirit of Livestrong. He was in the midst of his own fight during design and development. His skill, passion, and dedication to the creation of this piece was nothing short of inspirational.
Thank you Mike, R.I.P.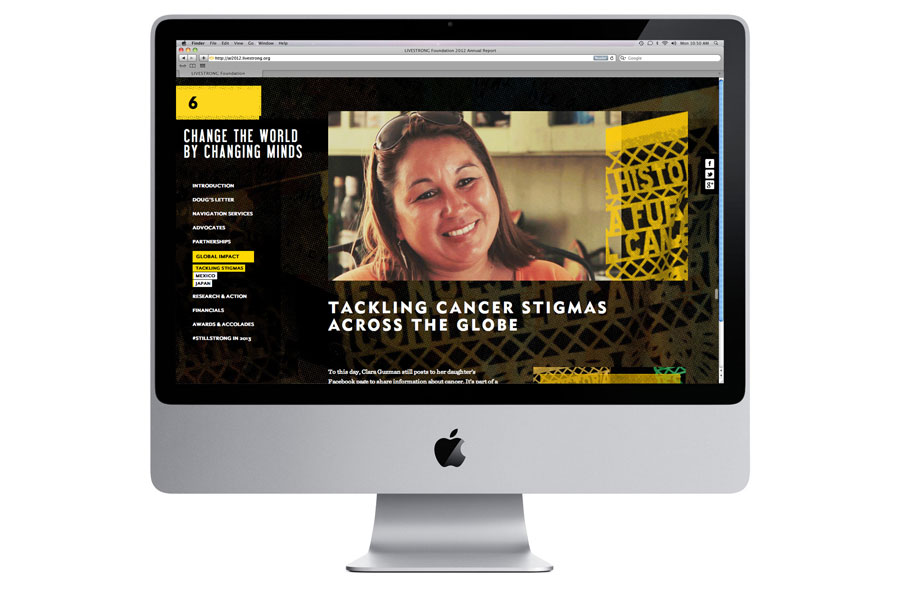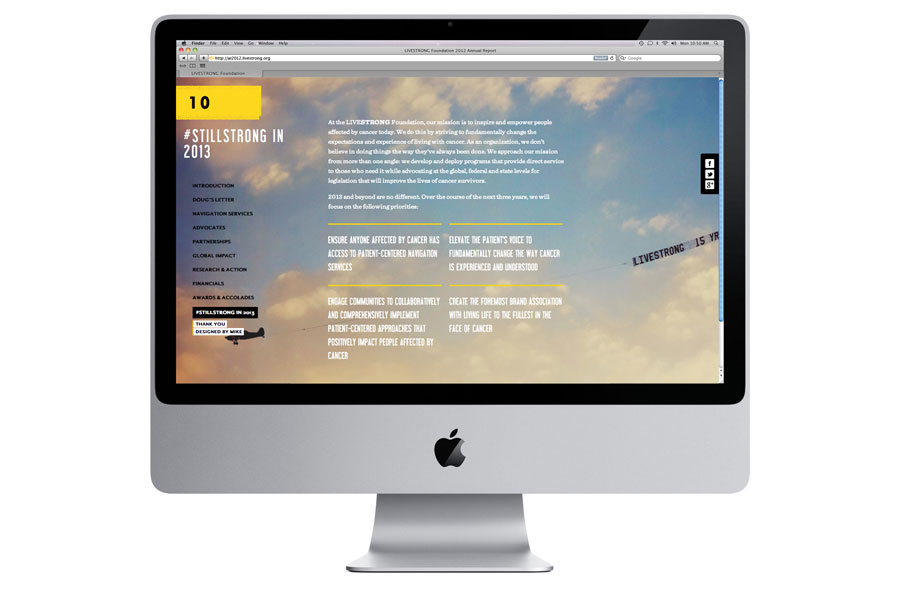 2019 — CAUGHT IN AUSTIN, TEXAS